MALCOLM BALLARD | Founder of The Ballard Group, Inc.
Malcolm graduated from Nottingham University in 1981. Following a brief period working in the UK Feed Industry Malcolm returned to Nottingham to complete a Masters Degree in swine nutrition and then joined a French Japanese Company in France involved with amino acids. After several years in Europe acting as the Technical Manager covering many Western and Eastern European countries Malcolm moved to USA with the same company to help promote the use of amino acids in the North American Feed Industry. Several years later, with a diverse knowledge of both the Feed Industry and customer base, branched out on his own and created The Ballard Group, Inc. Together with a strong support from Scientists and Manufacturers worldwide, Malcolm developed a novel way to bring the long chain essential Omega-3 fatty acids to the market, allowing them to be stable and available to the animal. This enabled the creation of SALMATE® and open up Distributors in various parts of the world. Malcolm is also a partner in a company called Feedworks USA, Ltd.
JAN-JEROEN DE BEUCKER | Global Marketing Advisor
Jan-Jeroen graduated with a Postgraduate Degree from Vlekho Business School, Brussels, Belgium, followed by a Postgraduate degree in Export Management from Ehsal Management School, Brussels, Belgium. With this strong business background, Jan-Jeroen used these skills to work as an Export Manager, Regional Sales Manager and International Area Manager for several companies in the 1990's. From 1999-2010, Jan-Jeroen worked as the Global Business Unit Manager for a family owned Belgium company with a staff of 60 and $150M turnover. The past two years, Jan-Jeroen was the Global Marketing Director for a major US company with over 700 employees and annual turnover of $200M. Determined to capitalize upon his strengths, Jan-Jeroen left to set up his own business. During this period, Jan-Jeroen re-contacted Malcolm and determined there would be an immediate synergy with his expertise and experience, and what Malcolm needed to move The Ballard Group, Inc. forward into the future. His expertise as a strategic marketing and business advisor in agribusiness with specializations in nutrition, biosecurity and pharmaceuticals is an ideal background in today's fast paced business environment.  Presently, Jan-Jeroen is the Global Marketing Advisor for SALMATE® at The Ballard Group, Inc.  With his widespread knowledge of many companies worldwide and his ability to speak fluent Dutch, English, French, German and Spanish, we believe in a very strong future growth of SALMATE®.  Jan-Jeroen lives in Belgium with his wife and two daughters.
LUKE DOLAN | Business Manager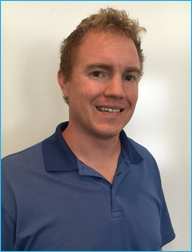 Luke graduated with honors from the University of Northern Iowa with a Bachelors Degree in Economics in May of 2011. Prior to attending UNI, Luke received his Associates Degree in Business Administration from North Iowa Area Community College. After graduation in 2011, Luke worked in a different industry as a Sales and Marketing Representative. To better suit his strengths in organization, time management, and customer service, he joined The Ballard Group, Inc. to assume the role of Business Manager in a growing company. As the Business Manager, Luke assists with day-to-day operations and logistics, business analysis, registration, and efficiency. Luke's passion is to provide excellent service to all customers and colleagues. Currently, the growth of SALMATE® in new and current markets is an exciting development for Luke and the rest of the team. Luke lives in Cincinnati, Ohio.