MALCOLM BALLARD | Founder of The Ballard Group, Inc.
Malcolm graduated from Nottingham University in 1981. Following a brief period working in the UK Feed Industry Malcolm returned to Nottingham to complete a Masters Degree in swine nutrition and then joined a French Japanese Company in France involved with amino acids. After several years in Europe acting as the Technical Manager covering many Western and Eastern European countries Malcolm moved to USA with the same company to help promote the use of amino acids in the North American Feed Industry. Several years later, with a diverse knowledge of both the Feed Industry and customer base, branched out on his own and created The Ballard Group, Inc. Together with a strong support from Scientists and Manufacturers worldwide, Malcolm developed a novel way to bring the long chain essential Omega-3 fatty acids to the market, allowing them to be stable and available to the animal. This enabled the creation of SALMATE® and open up Distributors in various parts of the world. Malcolm is also a partner in a company called Feedworks USA, Ltd.
LUKE DOLAN | Business Manager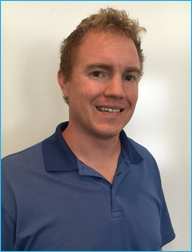 Luke graduated with honors from the University of Northern Iowa with a Bachelors Degree in Economics in May of 2011. Prior to attending UNI, Luke received his Associates Degree in Business Administration from North Iowa Area Community College. After graduation in 2011, Luke worked in a different industry as a Sales and Marketing Representative. To better suit his strengths in organization, time management, and customer service, he joined The Ballard Group, Inc. to assume the role of Business Manager in a growing company. As the Business Manager, Luke assists with day-to-day operations and logistics, business analysis, registration, and efficiency. Luke's passion is to provide excellent service to all customers and colleagues. Currently, the growth of SALMATE® in new and current markets is an exciting development for Luke and the rest of the team. Luke lives in Cincinnati, Ohio.
KENT BURGESS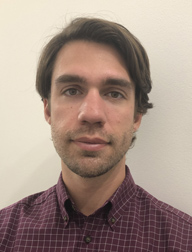 Kent Burgess graduated with a degree in Sport & Entertainment Management from University of South Carolina, Columbia, South Carolina, USA. After graduation Kent worked as an International Business Manager for a traveling entertainment company handling all the finances of a touring production. He has travelled extensively around the world and has worked in over 40 countries. Deciding to make a change in careers, Kent earned an MBA from the University of Amsterdam in 2017. Following his MBA, Kent joined The Ballard Group focusing on promotion of Salmate and logistic operations of The Ballard Group. Kent lives in Amsterdam with his wife.